Adams: Carbon Capture
Carbon (CO2) capture and storage (CCS) is a series of processes targeted at reducing CO2 emissions from industrial processes, thereby preventing large amounts of CO2 from being released into the atmosphere.

Skrevet den 20.05.2021, 00.00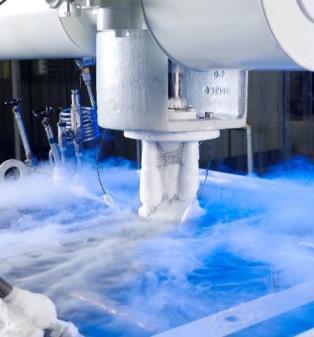 Regardless of the source, CO2 capture can be achieved through several technologies like absorption,
adsorption, membrane, cryogenic and biological processes.
These technologies comprise CO2 and Acid gases, (Amine) /or bicarbonate (HCO3)). To avoid
foaming a valve installed on the feed gas line will serve the purpose of controlling the gas flow rates.
Demand for CCS processes for on on-off and control valves often up to large sizes.
The Adams MAK rotary triple offset butterfly valve is the ideal valve for this service, proven technology for decades throughout the industry. Adams MAK is accepted with all major End users in Oil and Gas industry.
MAK Triple offset valves
Replaceable metal seal in body

MAK DESIGN STANDARDS
Design: Metal Seated Triple offset valve, ASME 16.34, API 609, DIN EN, ATEX, Fire Safe
EN -DIN and ASME design
Fire Safe ISO10497 + API 607, ISO 15848-1, SIL 3
Testing: Seat Test ISO 5208, API 598, Body Shell Test ASME 16.34,
Cast : Body incl. NDE 10% UT, 100% MT (CS) or 100% PT (SS)
Face to face: ISO 5752 series 13, 14 and ASME B 16.10
Documentation: Dimensional -, cross sectional drawing and parts list
TP in accordance with ISO 9001
Certification: Material – and test certificates according EN 10204/3.1
MAK STRINGENT TESTING